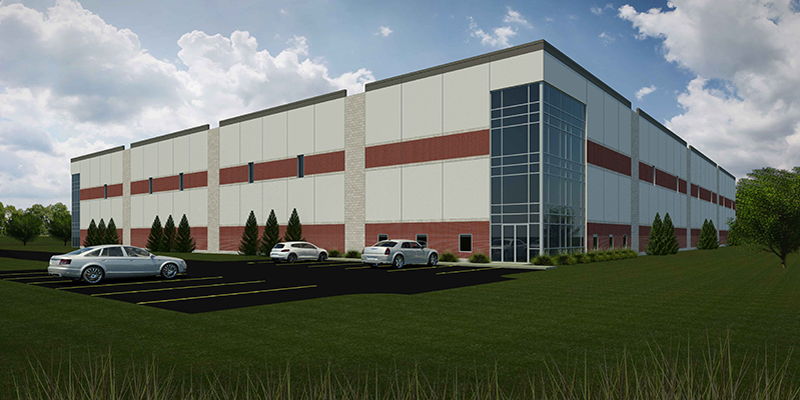 MOORESVILLE - Shelbyville-based Runnebohm Construction has broken ground on a new shell building in the Mooresville Business Center. The company says the 75,000-square-foot spec building is expandable up to 150,000 square feet and will be suitable for manufacturing or logistics businesses.
The facility is expected to be complete in November.
"This building is unique in its ability to be adapted to a specific user's needs. Everything from the electrical and mechanical systems to floor thickness can be completely customized to meet the needs of a variety of uses from distribution and logistics to heavy manufacturing," said Chris King of Runnebohm Construction.
Runnebohm says marketing efforts for the building will be handled by Cushman & Wakefield (NYSE: CWK) in Indianapolis.
Cushman & Wakefield's Managing Director Michael Weishaar says the business center's location is ideal for manufacturing and logistics operations.
"Its access to the region's road networks, access to the strong labor pool of Morgan County and the state's business-friendly incentive programs have made the area one of the top industrial submarkets in the Midwest. What's more, as one of the few construction projects to begin in April, we feel that this project will be emblematic of the Indianapolis region's resiliency," said Weishaar.
The company says the Mooresville Redevelopment Commission has taken steps to secure a 10-year tax abatement.